Browsing for a quick as well as certainly resolution to the thesis crafting problem? Acquire responsible producing support right here. Excellent, swift achievement, well timed interaction .
PRESENTATION
Mecanic Sud Aftermarket is the branch of Rochette Industrie created in 2012 specialized in repairs of mechanical assemblies
This market's specificities required MSA to be equipped and qualified in welding, surface treatment and painting.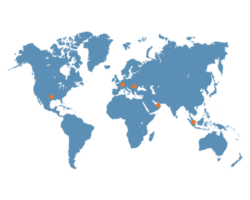 Our Customer
ACTIVITY
MSA can propose services for different markets. Our equipments allow us to work on small and middle sized batches as well as bigger sized parts.
Welding and cladding
Equipped with TIG welding and CMT (cold metal transfer), MSA performs different cladding services to improve mechanical characteristics of metal parts on specific areas. Added value is abrasion resistance, corrosion resistance and surface hardness by deposit of Inconel, Cupro Aluminum, satellite, stainless steel, tungsten carbide, etc … )
MSA is also equipped with manual welding for all type of assembly welding, in high end metal requiring pre-heat, post-heat and post weld heat treatment if required.
The company is qualified as per ISO 3834-3 and welders are qualified as per ASME IX, API and NACE standards
Surface treatment / painting
MSA is equipped with Xylan, Everslick, Epoxy, Molykote and more as per request.
Phosphating is also possible before treatment or standalone.
Our manufacturing needs are fitted for 2000mm (78'') maximum size on small and medium size.
MSA employees are ACQPA level 1 and 2 qualified and our procedures are NORSOK qualified.
After Market / Repairs
MSA can propose repair services for mechanical, hydraulic and pneumatic assemblies:
We do in house :
Disassembly,
Analysis of components,
Repairs or exchange of parts if needed,
Assembly,
Pressure test.
QUALITY